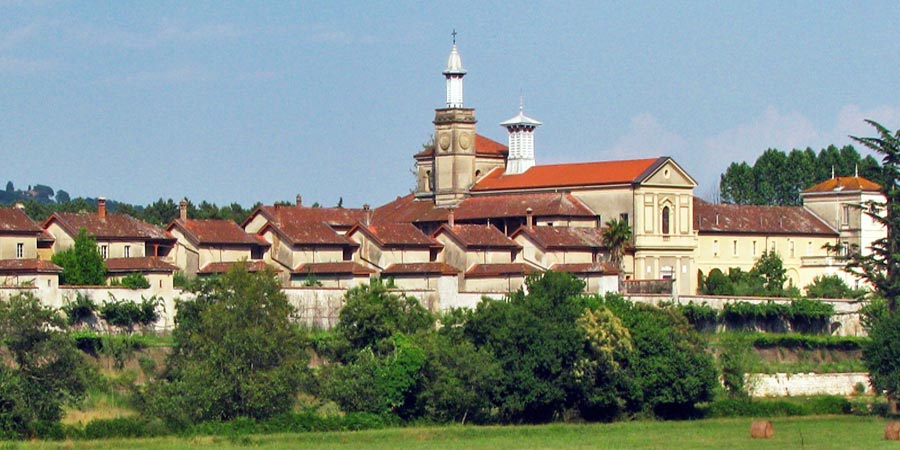 Chartreuse of Farneta
Via per Chiatri, 1358, LUCCA ,
Chartreuse of Farneta in Lucca is a monastery Carthusian that was sanctified in 1358. It is located in a hilly area to the west of the city and was built around 1340. The historical events of 15th century comprised civil wars thus causing damages to the church. The affected cloister was reconstructed. The church was rebuilt in the 17th century and then in the 20th century. Today, it has quite a grand look with the church, cloisters and chapter that houses Annunciation. The cloister is another attraction of the church that was working in full form till 1806 when the religious activities were banned, and monks had to leave. However in 1903, it was decided to buy the Farneta which was by now a private property.

The tragic events of Chartreuse of Farneta
During the Second World War, things changed in the community of Farneta. People remember the cruel slaughter of the innocents. The soldiers of German troops attacked the Chartreuse and killed many including Jews and partisans who were on the run. In 1944 1st of September, the Nazi soldiers imprisoned the civilians, destroyed the monastery and killed six fathers, six lay brothers and around 32 civilians brutally. Today we can see the plaque in memory of the innocent victims.

The structure
It is a huge structure with various buildings inside it. The church is huge and adjacent to the church are small cloister and the Annunciation. All are arranged around the cloister of cells and real houses. The bell tower provides a grand view of the structure. There are simple cells for the brothers who live in seclusion. To accommodate a large number of people, the Chartreuse was expanded, and that led to the creation of the second cloister. Now the numbers of cells are also double. A huge rectangular shaped structure is built that houses many cells. The cells have archways that look elegant. The pillars are simple, yet very poised. The passage too is done very artistically that gives a very pleasant feeling. A garden with a cemetery is also visible in the courtyard of the rectangular shaped cells.

The interiors
The interiors are all done with beautiful paintings and decorations can be seen. There is a huge library inside that is not open to the public. The interiors are tastefully done with a good use of wood prominently. Inside the walls are the frescoes by Stefano Cassiano, known as II Certosino. There is also the huge marble niche "Descent of the Holy Ghost" which is represented here. Beside the church, you can see the small cloister along with the Charterhouse that has the 17th-century painting of Annunciation. The small houses are fantastic, and each house is separate from the other. However, visitors are not allowed inside the Charterhouse. Visitors can have great views of the city from here and enjoy the scenic views.


---
How to reach Chartreuse of Farneta
Start Location: