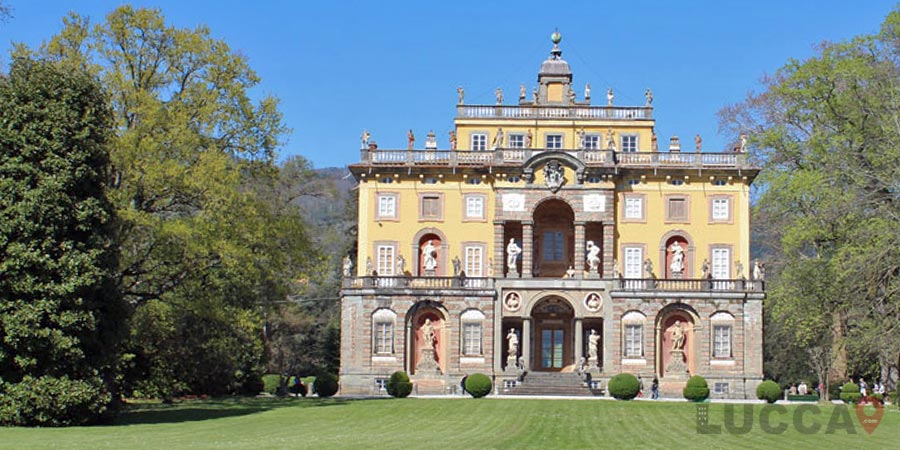 Historical Villas of Lucca
Via Fraga Alta, 2, Marlia, Capannori ,
Your trip to Italy will remain incomplete without visiting "Le Ville Lucchesi" (Historical Villas of Lucca)
Italy is one of the beautiful places in the world to visit. If you want to see wonderful buildings of Renaissance era, then must not forget to visit Lucca, a Tuscan town. You will get enthralled by seeing the historic villas in Lucca. The scenic beauty in Lucca is outstanding. As you plan your tour itinerary, you must not forget to include in your schedule to visit Ville Lucchesi. You will experience great work of art as the structures of the villas are so exquisitely designed. These Villas were built between fifteenth to nineteenth centuries.

Beautiful villas to visit
As you plan your trip to the villas of Lucca, you will find beautiful Villas of noble families to pay your visit. You can visit the villas- Villa Mansi, Villa Torrigiani, Villa Oliva, Villa Reale, Villa Bernardini and Villa Grabau between March to November. The Villas have different structures, and each one is beautiful in its way. Villa Mansi has some wonderful frescoes of preeminent neo-classical painter. The garden and park of the Villa Torrigiani has beautiful flowers with brilliant water features and you will find cypress trees all around the Villa. In the Villa Oliva you will find an impressive portico overlooking the park. Villa Bernardini is an example of Renaissance architecture and the villa is placed in the middle of the large park. Villa Grabau has a park of 9 hectares, and amazing furniture and paintings inside the villa. The main attraction of the villa is limonaia. Villa Reale also has some unique features, which has made it appealing to the tourist. It has a Theatre of Water and a Green Theatre inside. You can communicate with a local guide before you visit the Villas. After reaching Florence by flight, you can travel to Lucca by train or taxi. You will need a single day to complete your visit to the Villa.

Take help from local map
If you want to explore the Villas all by yourself, you can take help from a local map. You can start with Villa Oliva, built in 1570 and has a wonderful 10 acres garden. After visiting Villa Oliva, you can visit Villa Grabau, which is a Neo-Classical Villa of 1800. Then comes the Villa Reale, was built before 1500 located on Marlia road. From Reale, you can proceed towards Segromigno for visiting Villa Mansi. Within 1km from Mansi, you will find Villa Torrigiani. It is highly recommended that you visit all the Villas. Lucca, a wonderful countryside with its excellent Villas will cast a lasting impression on your mind.

Time to Visit
Villa Oliva and Villa Grabau are open thrice in a week (Tuesday, Friday, and Saturday) from 10-12noon and 3p.m.-6p.m. You can visit Villa Reale on Tuesday, Thursday, and Sunday between 10.00-11.00 a.m. and between 3.00pm-6.00pm in the evening. It is preferable if you do prior research on the internet before visiting the Villas. You will enjoy your visit to the Villas and will surely get mesmerized by seeing the construction of the Villas. So book your ticket for Italy.

Transport to avail
You will find the various mode of communication to Lucca, starting from a train to bicycle. Luca is a charming Tuscan town. You can easily reach Luccca either by train or by car from Florence or Pisa. Radio taxi is always at the service of the tourist. You just need to dial their number to reach Tuscany. You can stay in Tuscany and book a car or bike for visiting the Villas of Lucca. If you love to ride a bicycle, then you can hire that too for your day long tour.

Food to eat
After a daylong tour, you need to relax. You can visit the local historic cafes and restaurants for dinner. Food of Tuscany is simple consisting of legumes, cereals, salads and meat. If you come back to Florence after visiting the Villas of Lucca, do not forget to taste the "ribolita", popular Tuscan soup made with vegetables and leftover bread. If you are a foodie, then you cannot miss the steak also. Every place has some special food, and "buccellato", a cake is a popular item in Lucca. The Lucchesi wine will remove all your tiredness. So pack your bag and set out for Italy. If you plan to visit during the winter months, then must carry adequate winter wear.

---
How to reach Historical Villas of Lucca
Start Location: