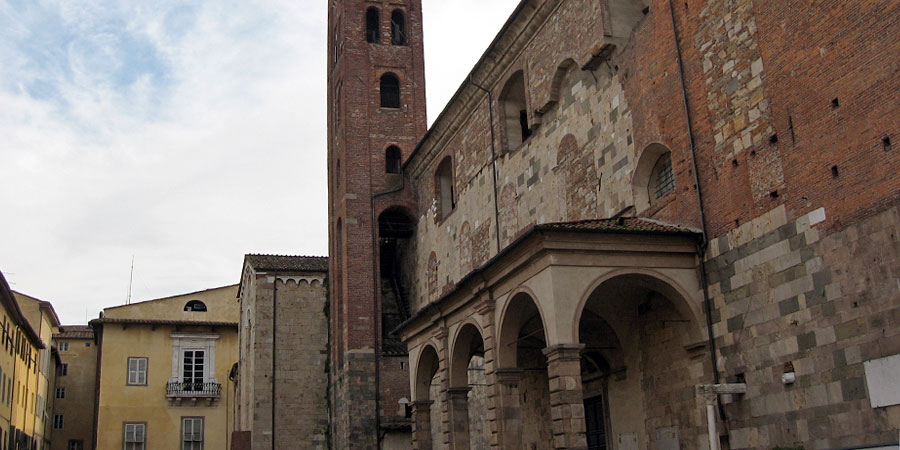 Church of San Romano
Piazza San Romano, Lucca, ,
This historic church of San Romano in Lucca is situated in the Piazza Romano. It is one of the impressive Dominican convents for its civic life and religious activities. You can say that it is part of the heritage of Lucca and the oldest authoritative convent as well. It was consecrated in 1281 and the Savonarola family was behind its construction. Similar to the other churches in Lucca, it too has undergone various changes and alterations in terms of appearance, looks, structure over the centuries due to several reasons. The church is adjacent to Ducal Palace, which is an important structure.

About Church San Romano
It has been found in 1372 that there were five chapels inside just one room. The structure exterior was not completed and, therefore, the church was not of any importance. However, in 1661, the church was rebuilt on a large scale and became an important place for prominent people. Today we find the remnants of tombs from the noble families of Lucca. The architecture is simply inspiring, and you can see the large facade with stands erect to the test of times. Yes, you can admire the whole structure with its unique form of the Roman style architecture. Inside it is the tomb of San Romano that was built by Matteo Civitali around 1490. The church was created by Dominican order in the 13th century using the bricks from the ruined Augusta fortress. The church was built completely of stone and is a massive structure with marvelous arched windows and columns that are typical Roman. In the 13th century, a nave was created and then transformed during the 17th century that is now in Baroque style. The restoration has now given back its original look and is in full glory. Numerous artworks are seen inside the church.

The bell tower stands tall watching over the church and looks great at the far end of the church. The arches are simple, yet elegantly made to welcome visitors inside. The stonework can be marked easily at the ground level and as you look upwards the brickwork is striking. You can find the bas-relief of St. Roman from the 13th century as well. Inside it are the pictures of Madonna della Misericordia made by Fra Bartolommeo. Fra Bartolommeo is said to have stayed in the convent attached to the church. You can find other things of interest inside the church as well.

Auditorium
Today the church is mostly used as an auditorium and some major renovations have been carried out for the same. The exteriors are used as exhibition space that serves the purpose well. The backdrop being a very rich heritage makes an amazing picture when there are events conducted here.

---
How to reach Church of San Romano
Start Location: