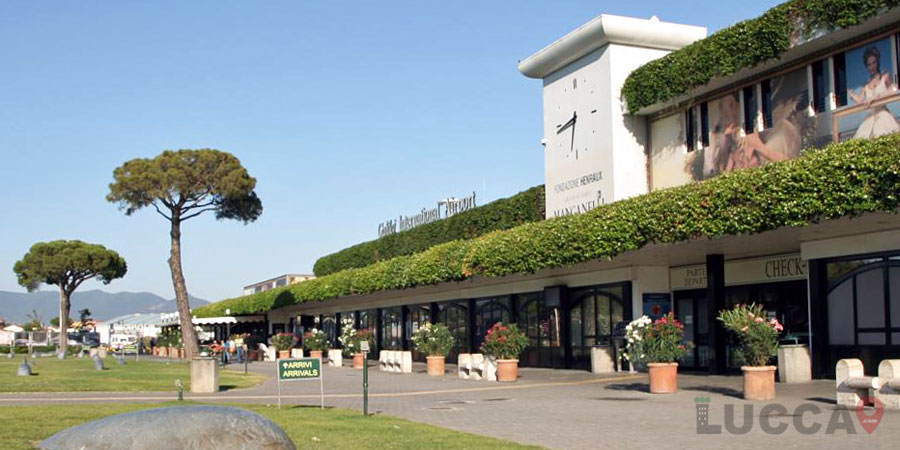 Lucca: to and from Pisa Airport (PSA)
Piazzale D'Ascanio, 1, PISA ,
Lucca is a great tourist destination and people from all over the world come to Lucca to visit world renowned monuments and heritage places that are truly very beautiful and created in the medieval ages. To make it easier for the tourist to arrive and depart from Lucca, various modes of transport are made available so that transport is hassle free and visitors can enjoy Lucca without any problem.
Pisa International Airport also named Galileo Galilei Airport is located in Pisa and is the main airport in Tuscany. The airport was first created only for military purpose in 1930 and 1940. There are two international airports in Tuscany, one in Pisa and the other one is in Florence. Both the airports are well connected with various other cities in Italy and also foreign countries as well.

Pisa International Airport
The airport is mostly used for civilian operations, but it is also used for aeronautical Militare that is the Italian Air Force and is a base. The Pisa Aeroporto railway station is just next to the terminal, and one can walk from the covered walkway. The trains run to several destinations and tickets can be availed at the airport itself.

International flights
Italy is a nice place to have a vacation, and if you want to visit it with your family, you need utmost comfort when travelling and even when you are visiting different monuments and recreational spots. Travelling with plane makes it easy for foreigners as it is the fastest mode of transport. There are thousands of people who love to visit the country during festivals and other celebrations that take place in Lucca and the surrounding areas. There are well maintained and well-managed aircrafts that fly from Pisa and to Pisa as well. Tourists also say that the lowest flight cost is available from Ryanair and Easyjet, which also fly to and from Pisa regularly. Booking is available for all the flights that fly to and from Pisa. Flights are regular from various countries of the world.

Airport facilities
The terminal has various facilities for the passengers like the money exchange desk available at the Pisa Galileo Galilei international airport. Telephones too are available with internet points in the arrivals and departures. Cafes and pubs run on the first floor which is a self-service station. Besides, you will find 20 shops for shopping along with a duty-free shop in departures. Facilities like pharmacy, first aid, surgery, chapel, hairdresser, conference and business meeting room, facilities for the disabled, car parking, car rentals and more are provided at the Pisa International Airport.

How to reach Pisa International Airport
To reach Pisa airport is easy and takes just 20 minutes by train from Lucca. Once you arrive in Pisa Centrale train station, you need to change the track for the airport and is just a few minutes from Lucca. The trains that go to the Pisa airport are scheduled every 30 minutes, and so those who want to reach Pisa can easily get into one of these trains. However, during peak time and the tourist seasons the trains are full, and one has to be careful about the timings of the trains. The airport is located close to the Tyrrhenian coast, which is just 1 km from the center of the Pisa and 80km from Florence. There are various other ways to reach the Pisa airport other than the trains. Regular buses and cars and taxis ply daily to the airport, making it convenient for travelers. The fastest way to reach the Pisa Airport is by the shuttle, shared or private way.


---
How to reach Lucca: to and from Pisa Airport (PSA)
Start Location: