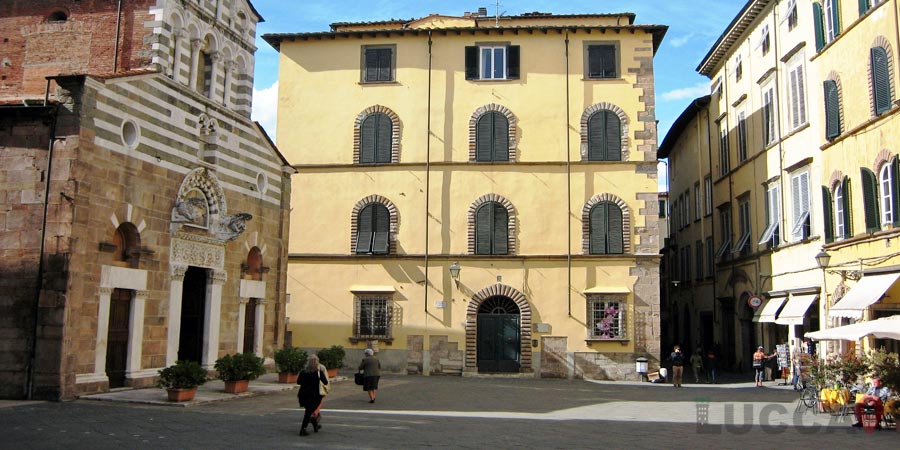 San Giusto Square
Piazza San Giusto, Lucca,
Enjoy your day at the Piazza San Giusto
Piazza San Giusto is famous for its beautiful church that is located within it, namely the church San Giusto which is from the 12th century. It was built over an already existing church. Both the square and the church are very interesting places for tourist as they can spend some time here visiting the church and admiring the interiors of the church which are truly fantastic as well as the facade that tells a lot about the history of the church. It's a pretty square with clean and neat buildings surrounding the church. The square exist since the 12th century and is a bustling place in Lucca. The square does have beautiful looking structures and great environment as well.

The Piazza
It's not a very large square, but big enough for you to stroll around and admire the beauty surrounding it. It is an important part of the town that cannot be ignored by tourists. The main element in the square is the church that is where one stops and admires the square as well. This is a quieter place where you can find restaurants in the area and have a quick snack which is very tasty and typical local taste. You can also shoot lovely photos of the church from the restaurants opposite to the church. You can spend time inside the church admiring the ancient structure with an attractive façade that is still intact. The structures surrounding the church comprise of various shops where you can check out products. Roaming around the streets near the church is a good idea as the streets are very narrow here in the old town, and one can also enjoy the surroundings with a good pace on a bicycle.
During peak season and during festivals, the market is held here with various vendors selling their products and where the tourists can bargain for their products. You can buy various things from clothes to antiques here at a very great price. The square is filled with vendors who are ready to sell their products to tourists at cheap prices. The square is bustling during this time, and tourists really enjoy going through the products that are local and some outside ones as well.
There are various other places of interest near to the Piazza San Giusto like St. Martin cathedral, Piazza San Martino, Piazza del Giglio, san Michele in Foro and more. The place is very close to other important locations and structures, and that is why people do come here to check the avenues and the ancient structures of the olden times.

---
How to reach San Giusto Square
Start Location: