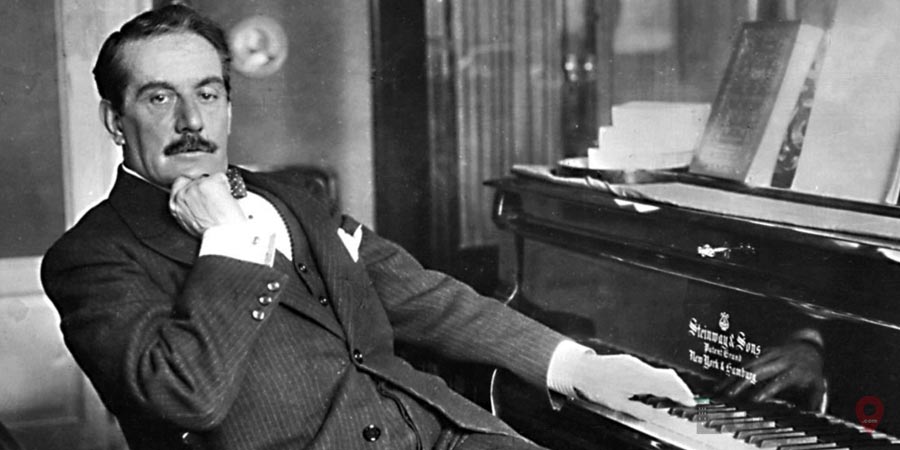 Giacomo Puccini
,
Giacomo Puccini (Giacomo Antonio Domenico Michele Secondo Maria Puccini) was an Italian composer and a famous one whose operas are considered most favorite among the people and important opera that are played. He was the greatest composer of his times only after Verdi.

Puccini was born in Lucca, Italy on 22nd December 1858 and died in Brussels, on 29th November 1924. His works are mostly based on Italian romantic opera and are in Verismo style. He was one of the nine children of Michele Puccini and Albino Magi. The family was the local musical family started by the great-great-grandfather who was named Giacomo. Every generation of the family studied music in Bologna and also left Lucca to study music. They all composed music for the church, but Domenico Puccini composed several operas and father of Giacomo composed one.

His early life
When Giacomo was 6 years old, his father Michele died. He started participating in musical events in the Cattedrale di San Martino and joined as a member of boy's choir and later as an organist. He was educated at San Michele in Lucca and later at the seminary cathedral. Fortunate Magi, uncle of Puccini looked after the musical lessons of Puccini. He earned a diploma in 1880 from Pacini school of Music in Lucca. Nocohlas Ceru, also an uncle funded the necessary education of Puccini. At Milan conservatory, he studied the composition along with Amilcare Ponchielli, Stefano Ronchetti Monteviti, and Antonio Bazzini. At 21, he composed his Mass, which marked the culmination of his ancestors association with the church music in Lucca. Capriccio Sinfonica is the orchestral piece, a thesis composition for Milan conservatory. Puccini's work was very much appreciated by great personalities like Ponchielli and Bazzini. A performance of Giuseppe Verdi's Aida that took place in Pisa made him realize that music was his true passion along with opera.

His successful years
He entered the Le Villi competition for the one-act opera. His friends subsidized its production, and the premiere was a success at the Milan's Verme Theater in 1884. Le Villi was very popular for the dramatic power, operatic melody and the intense music. After this, Giulio Ricordi commissioned Puccini to write a new opera for La Scala and thus a successful association took place between Puccini.

Accomplishments of Puccini
The work of Puccini's comprises the majority of operas that illustrate themes defined in 'Tabarra, chi ha vissuto per amore, per amore si mori'. The theme depicts the fate of the heroines. He shows compassion and also pity for the women who suffer at the hands of their loved ones. His operas comprise a distinctive character that has always identified with his subject. He composed Edgar that was based on a drama written by Alfred de Musset. His next successful composition was the Manon Lescaut, which is a lovely composition and also hugely successful. His other mature operas where Tosca, La Boheme, Madama butterfly and the La Fanciulla del West. These are four works that are based on a love story and also centers on the female characters. He later devoted his work to Fanciulla when he returned to Torre del Lago, which was a great success in New York city. In Monte Carlo, his opera the La Rondine was run and was not a big success here. With the lessons and inspiration from other contemporary compositions he created the Triptych in New York city, The clock, Suor angelica, Gianni Schicchi these three were stylistically and were melodramatic, sentimental and comic respectively. His last opera was the Turandot, and he was unable to complete the grand duet that took place between Turandot and Calaf.
Puccini died due to cancer of the throat, in Brussels. But, Turandot was performed by Arturo Toscanini and was a success.

---