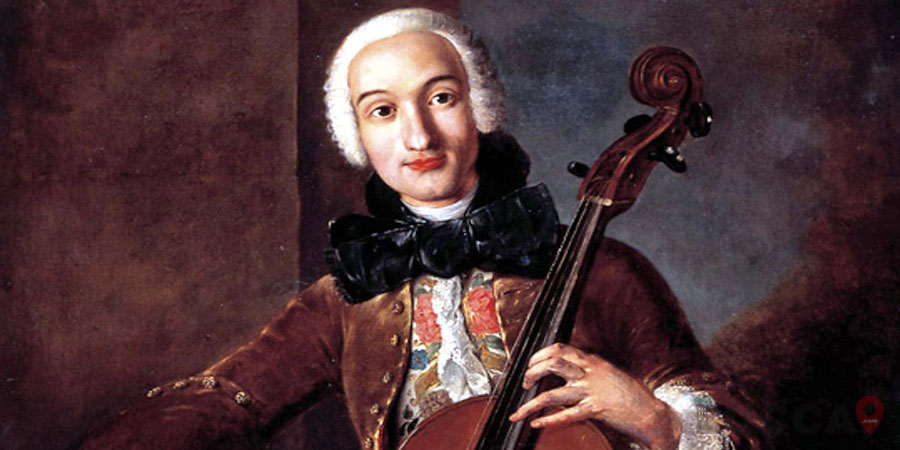 Luigi Boccherini
,
Born in February 1743, Luigi Boccherini was one of the greatest Italian classical era composers of his times and cellists who composed courtly and Galante form of music that was totally different and mature from the rest of the European musicians. He has in his name various compositions that are remarkable and are well appreciated as well. His distinctive composition can be seen in the string quintet and is his celebrated minuet. It was also used in the film 'The Lady Killers'. In his lifetime he had composed more than 100 quintets and more than 100 quartets and another 50 and more trios and chambers.

His early life
Boccherini was from Lucca as he was born here into a musical family. At a very young age, he was sent to Rome to study the cellist and double bass. Both father and son later were employed as musicians in Vienna in 1757. His brother was Giovanni Gastoni Boccherini, who was a poet and a dancer and wrote librettos for Antonio Salieri and Joseph Haydn. In 1761 he went to Madrid and worked for Infante Luis Antonio of Spain who was the younger brother of King Charles III. When in Rome he was much influenced by polyphonic tradition from Giovanni da Palestrina and instrumental music from Arcangelo Corelli.

His journey to success
In 1757, Luigi Boccherini and his father accepted the invitation to play at the Imperial theater orchestra in the city of Vienna. At 17, Boccherini made his debut with six trios for two violins and cello as a composer. In 1764, he organized a public concert and was well received and appreciated as well. The same year, he earned a position in Lucca at the local church and orchestras. He then joined Giovanni Battista Sammartini in 1765 in his orchestra. Boccherini, now 22, enhanced the new "conversational" style of music quartet – the cello line and was just as important as counterpoint of viola and violin. He then brought out the first public string of quartet performance and string quartet with Tuscan virtuosos with Pietro Nardini, Filippo Manfredi and Giuseppe Cambini.
His father died in 1766, after which Boccherini went to Paris which was a great place for Italian musicians. Here Boccherini could publish his compositions like the six string quartets, G159 – 164 and the six duets for two violins, G 56-61, six trios for two violins and cello, G83 – 88 and symphony in D major, G 500 of 1766 and c. 1766. Later on, in 1768, he moved to Madrid on the insistence of the Spanish ambassador to Paris. Here he began a long sojourn at the court of Charles III. Don Luis, the king's brother conferred 30,000 reals as a yearly endowment as composer and cellist. During this time he composed string quintets and wrote the six string quartets, G177 – 182 in 1772. He also added vocal compositions like the Stabat mater G532 in 1781, the Zarzuela la Clementina G540 in 1786 and Christmas Villancicos G539 in 1783.
Boccherini's best work remains the cello concerto in B flat which was to be a concerti and a sonata. His famous minuet is from string quintet in E Major G275.

His personal life
Around 1772, he married Clementina Pelicho and had five children. However, in 1785 Clementina and one infant died. Later in 1787 he married Jaoquina Porreti and there are no records as to his place of residence during this time. Some say that he was in Berlin. His life later on was saddened when suddenly two of his beloved daughters died. He faced financial issues and his poor health conditions also aggravated in 1802. He lost his second wife along with third daughter in 1804. By now, he was living in poverty. His personal loss was quite unbearable for him and he died in 1805 in Madrid, Spain due to respiratory ailment.

---