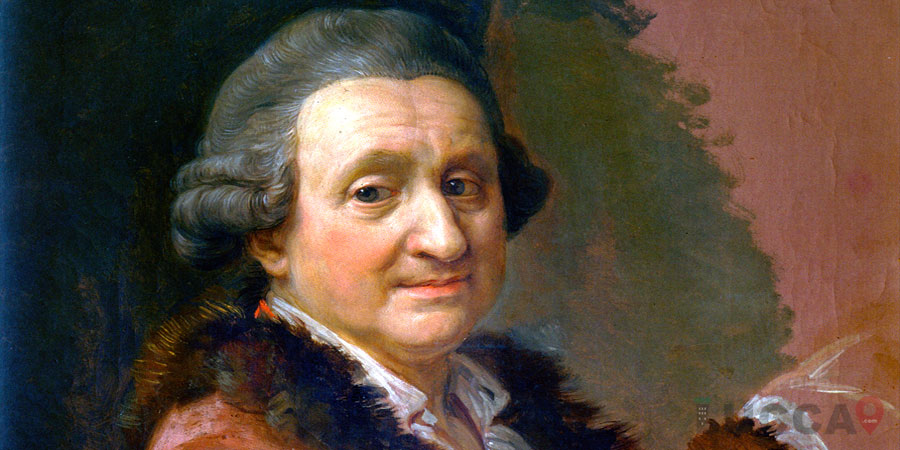 Pompeo Batoni
,
Pompeo Girolamo Batoni was a famous Italian painter who was born in 1708 January 25th and breathed his last on 4th February 1787. Batoni was an impressive painter who won international fame due to his clients who were predominantly British of noble origin whose beautiful portraits he created. He had a great flair and the technical grasping of portrait work and the various allegorical pictures. What made his paintings more interesting was the depiction of beautiful Italian landscapes as a backdrop. He was considered the best. However, his rivalry with Anton Raphael Mengs was quite well known.

Pompeo's personal life
Paolino Batoni was the father of Pompeo and was born in Lucca. His father was a goldsmith. In Rome, he worked with the likes of Sebastiano Conca, Agostino Masucci and Francesco Imperiali, who were all masters in their field. At the age of 25, Batoni owned a large house in Rome that comprised of a studio and exhibition rooms and a space for drawing academy. He married Caterina Setti in 1729 who died in 1742 and later to Lucia Fattori in 1747. His three sons out of the 12 children worked at his studio. He was a joyful and stylish person who had a carefree attitude. People say that 150 and more Englishmen sat to get their portrait done by him. He died at the age of 79 and was buried in San Lorenzo in Lucina.

His style of work
His style of work was very polished and was done with great precision. His work had an informal approach with modernity that suited the period. He usually created space for his subjects in semi-natural locations using a Roman feature like architecture and also those the subjects admired. He used to get inspired from the real statues from the various structures and also ancient literature in his subject. Apart from portrait, he also painted mythological stories as well as historical pictures. He could finish ceremonial portraits of the eminent public figure with elements of Bolognese classicism, rococo, and neoclassicism.

Batoni's work
Batoni started his work as a decorator of the churches in a baroque manner. He used to display his gallery to the young, rich Britons who always visited Rome to have a look at the Apollo Belvedere and admire the fireworks, courtesans and horse races. He was spotted by a nobleman in 1732 at the age of 24 drawing in a doorway. The nobleman was very much impressed by Batoni's work and offered him a commission on the spot. Thus, a journey began that would make the world admire his work for centuries. He began his work as portrait artists in 1740's. His portraits showed the sitters to be fashionable and sophisticated and relaxed. He made them look important in the portrait. He paid attention to the details of the clothes that subjects wore and made them look colorful and decorated. His popular compositional props were classical sculpture and the landscape. During the 1760's, tourism in Rome was considered very fashionable in the European culture, and thus the style evolved called the neoclassicism which was international and very aesthetic. Batoni then adopted this very style and combined his baroque putti with melting honeyed air that we see in his early paintings. He now made his work look crisp statuesque. He was such a marvelous painter that his work ranges from miniatures to ivory and to altarpieces that measured 6 meters in height.
Some of his popular works are Peace and War in 1776, Thetis takes Achilles from the centaur in 1770, time unveiling truth 1745, Colonel the Hon, William Gordon in 1766 are some of the famous works of Pompeo Batoni.

---