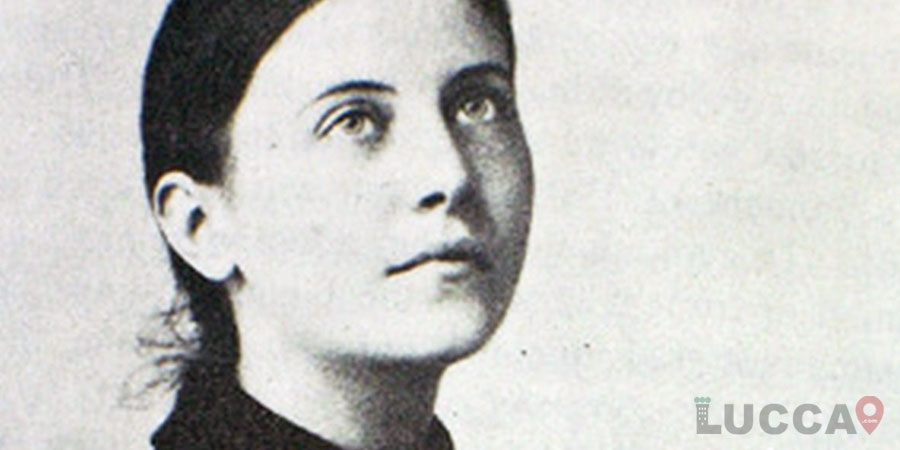 Santa Gemma Galgani
,
Maria Gemma Umberta Pia Galgani or Santa Gemma Galgani was an Italian saint in Roman Catholic Church. She was also called the "Daughter of passion" due to her passion for the Christ. She began to display signs of stigmata when she was just 21. She said that she had spoken to a guardian angel, Virgin Mary, Jesus and many other saints like the Gabriel of our Lady of Sorrows. She used to tell the happenings of the future and would also predict what would happen next. She was a simple girl whose life was marked by divine powers and powerful graces along with sufferings and trials. She was an extraordinary person with mystic and stigmatic powers in her body. She was specially called to suffer and sacrifice for the conversion of the sinners. Thus she became a victim of the divine love. She sacrificed and suffered till the end.

Early years and personal life
Gemma Galgani was born on 12th March 1878 in Capannori and was the fifth of eight children. Her parents moved to Lucca after her birth and remained there for the rest of her life. She loved her mother more and was devoted to her. Her mother was a devout catholic, and she was Gemma's first teacher who taught Christian piety and also the "hidden and unutterable sweetness of Mass". Gemma says that it was her mother who made her desire for the heaven. Her mother died of tuberculosis on 26th May 1885, and that was the time when she came close to the heavenly communication and her spiritual life. At that time, Gemma was just 8 years old. Till this age, she has lost several members of her family. She had to console her little brothers and sisters herself. Later she was sent to St. Zita School in Lucca and acquired a great taste for prayer and devotion to the Lord and began her meditation daily. As she had lost her own mother, she now loved the Mother of God deeply and intensely. After the death of her father in 1897, the children were left penniless and in poverty and at that time Gemma was just 19 years old.

Her devotion and mysticism
Throughout her life, Gemma was favored by various mystical experiences and also graces. They were, however, misunderstood by others and thus she was often ridiculed. She suffered all this but did not give up. She did have a chronic ill heath and was often ill all throughout her life. She cared and loved the poor and went out of her way to please them and make them happy. Gemma always longed for a religious life and devoted herself to Jesus. She had a trial period arranged by her spiritual direction in visitation convent. In 1899, the Blessed Mother and Christ came to Gemma in ecstasy, and she saw that fire came out from the wounds of Jesus. Mary held Gemma under the mantle, and the flames touched the hands, feet and heart of Gemma. When she woke up, there was intense pain, and there was blood flowing from the wounds. However, the wounds got better in the afternoon, and there were just the white marks. This was continued for two years every Thursday and Friday afternoon. Thus, her suffering started till she died at the age of 25 years, and it was her wish to belong entirely to Jesus and live for Him. The next time she fell ill, the devil attacked here. She died on the feast of feasts, Easter in 1903.
She was beatified on May 14, only after the church had a careful examination of her life. She was canonized in 1940 on May 2nd. This took place only after 30 years of her death, which is very rare.


---