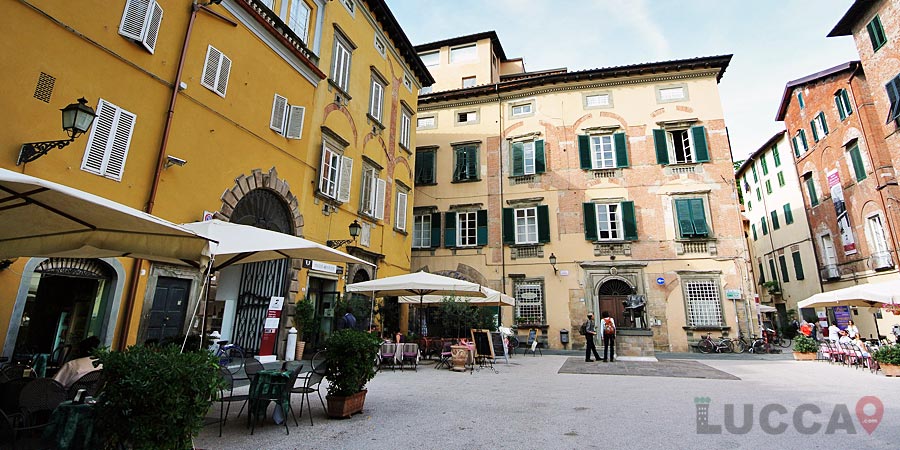 Piazza Cittadella
Piazza Cittadella, LUCCA ,
Piazza Cittadella is just typical of Lucca where you can find the perfect Lucca ambiance with the structures that you can see typically in Lucca and the squares that are perfectly made during the Roman rule. Piazza Cittadella is one of the important squares in Lucca and one simply cannot miss it when moving around the old town of Lucca. The grand old city has fine structures that need admiration for each and every visitor. The square comprises of the bronze statue of the great artists Puccini sitting on the chair with great poise. The statue is in the middle of the square and certainly attracts glances of passersby. He was a great artist from a noble family. The square is dedicated to the composer Giacomo Puccini.

Info on Piazza Cittadella
Piazza Cittadella is a famous square where you can also see the house where the great composer Giacomo Puccini was born and from where he started his great work. It's a big square where you can see people who are engaged in sightseeing or the locals having a chat with each other. There are many famous pubs and snack bar around here where tourist can have a great lunch or dinner with family. The square also has a museum that has been opened recently. Cittadella Square is full of memories of the great artists of his childhood and youth. The Puccini Museum Casa Natale is the place where he was born in 1858. One can take a look at the belongings of the great artist like the files, documents, notes, furniture and other objects too. The piano on which he composed some of the popular notes can also be seen here. Also here is seen the ticket office of Puccini Museum where the carriages of the maestro used to pass and also has a few shops as well.

Ideal place for tourist
Piazza Cittadella has been a place full of commercial activities and since then there have been various shops, restaurants and vendors who cater to the service of the tourists. In the square, this is Osteria Tosco that has a pub with garden and is in front of the statue and offers some of the best food in Lucca and great wines. Here, you can taste cured meats, cheese, and fish too. The menu is vast and changes periodically, which is very convenient. The Mercatino di Walter e Lucia is a shop with cookery and products where you can find oils, wines, etc. The eating places are great that offer a huge variety of foods to suit every taste. One can stroll around the square to check the structures. The place is close to other important structures that are of interest to the tourists.


---
How to reach Piazza Cittadella
Start Location: